Giclee On Metal
---
We currently only have THREE SIZES AVAILABLE: 8x10, 11x14 and 16x16 in limited quantities. If you would like to order a 8x10 or 16x16, please email or call us to place your order. For a 11x14, please continue placing your order through the website.
We are proud to introduce our latest product group,
GICLEE ON METAL
. Because we print directly on
Breathing Color's Allure
product, specially prepared sheets of aluminum, our images are sharper, with higher resolution, and we have a wider color gamut that provides a broader, deeper and longer lasting color. This product was the Specialty Graphic Image Association (SGIA) 2016 Product of the Year Winner! If you are currently buying dye sublimation prints, you will immediately see the difference. We are able to offer these prints in fractions of inches. The prices are calculated to the nearest inch during ordering, but if you need a fractional size, enter the exact size you want in the Special Instructions box.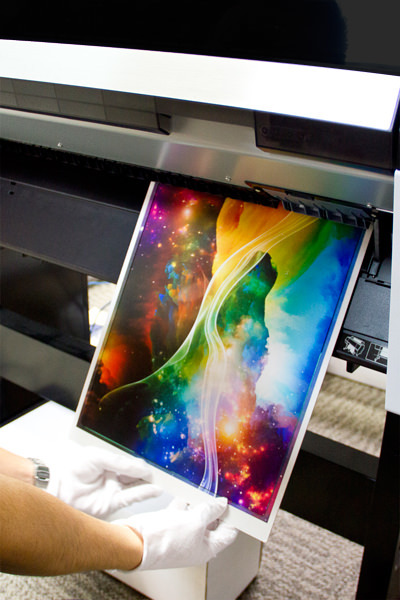 Customize your print, then click "Add To Cart"